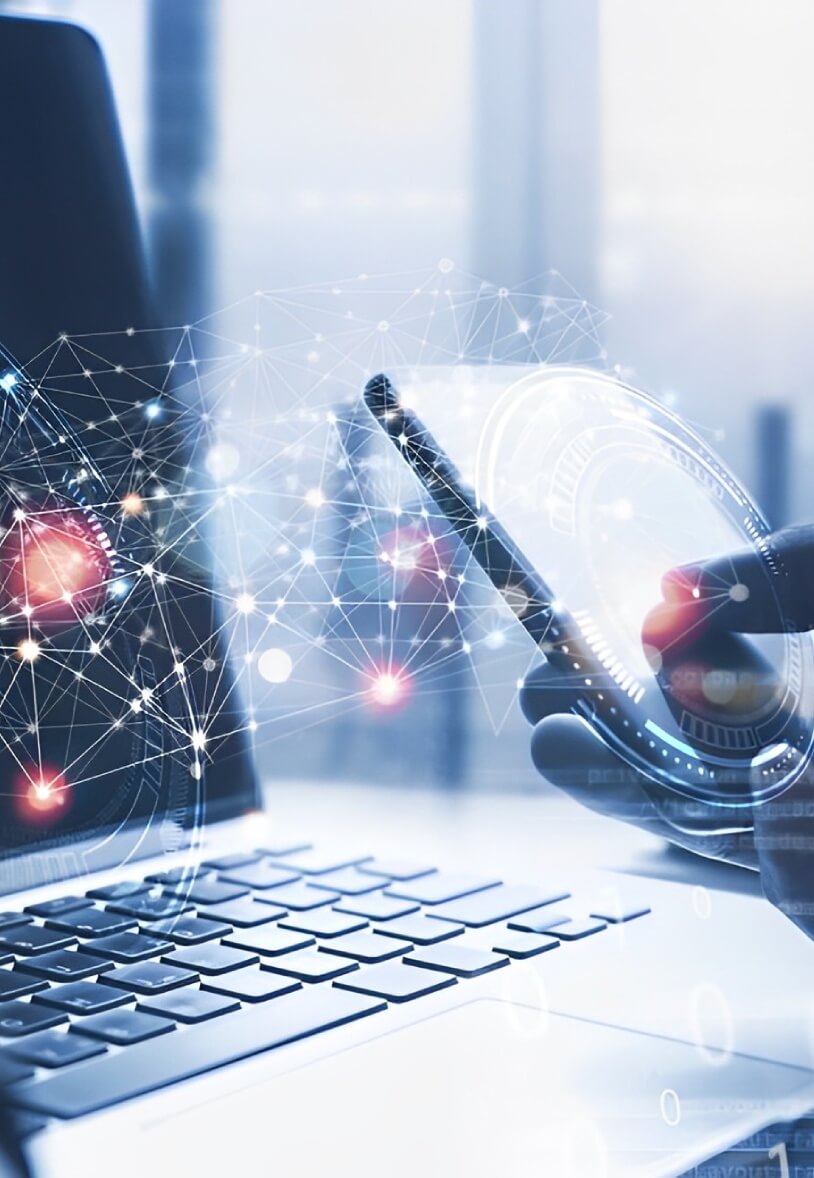 Enabling Digital Transformation Through Digital Platforms
Enabling Digital Transformation Through Digital Platforms
As technology continues to advance rapidly, businesses need to keep up with the digital revolution to stay relevant and competitive. Digital Marketing & IT Solutions have become a crucial aspect of any successful business strategy, allowing companies to connect with their target audience, increase brand awareness, and drive conversions.
Digital Marketing seems to recognize the importance of embracing digital transformation and offers comprehensive solutions to help businesses thrive in the digital landscape. By leveraging various online channels such as social media, search engines, virtual assistance, email marketing, and content creation, we are assisting businesses in reaching their marketing goals effectively in coordination with IT services.
We are committed to providing our customers with exceptional services.

Streamline your agency operations with an ezyteams Virtual Assistant! ezyteams provides you with your own Virtual Assistant tailored to your agency needs while greatly reducing your labour costs.

Digital Marketing has created enormous opportunities for businesses to reach and engage with their target audiences using highly targeted tactics.

Social media management services for brands involve comprehensive management and optimization of a brand's presence on various social media platforms.

Elevate sales, prioritize clients, and streamline your business with our comprehensive CRM services. Achieve seamless customer care, enhanced sales, and efficient service delivery.
"Working with ezyteams VA Sifat has been a game-changer for my business. His professionalism and attention to detail have significantly improved our business performance and other operations. His proactive approach to seeking out new leads and his ability to build rapport with potential clients have been instrumental in growing our customer base. His contributions have made a significant impact on my business, and I am confident that he will continue to excel in any endeavor he takes on."
"For more than 60 days, we have welcomed Aate, an Insurance Trained Virtual Assistant from ezyteams, and I must express my admiration for how seamlessly she has become an integral part of our team. Aate consistently participates in our team meetings and exhibits an unmatched level of dedication to her work. Throughout my experience as an employer, I have yet to encounter a virtual assistant who possesses such unwavering commitment."