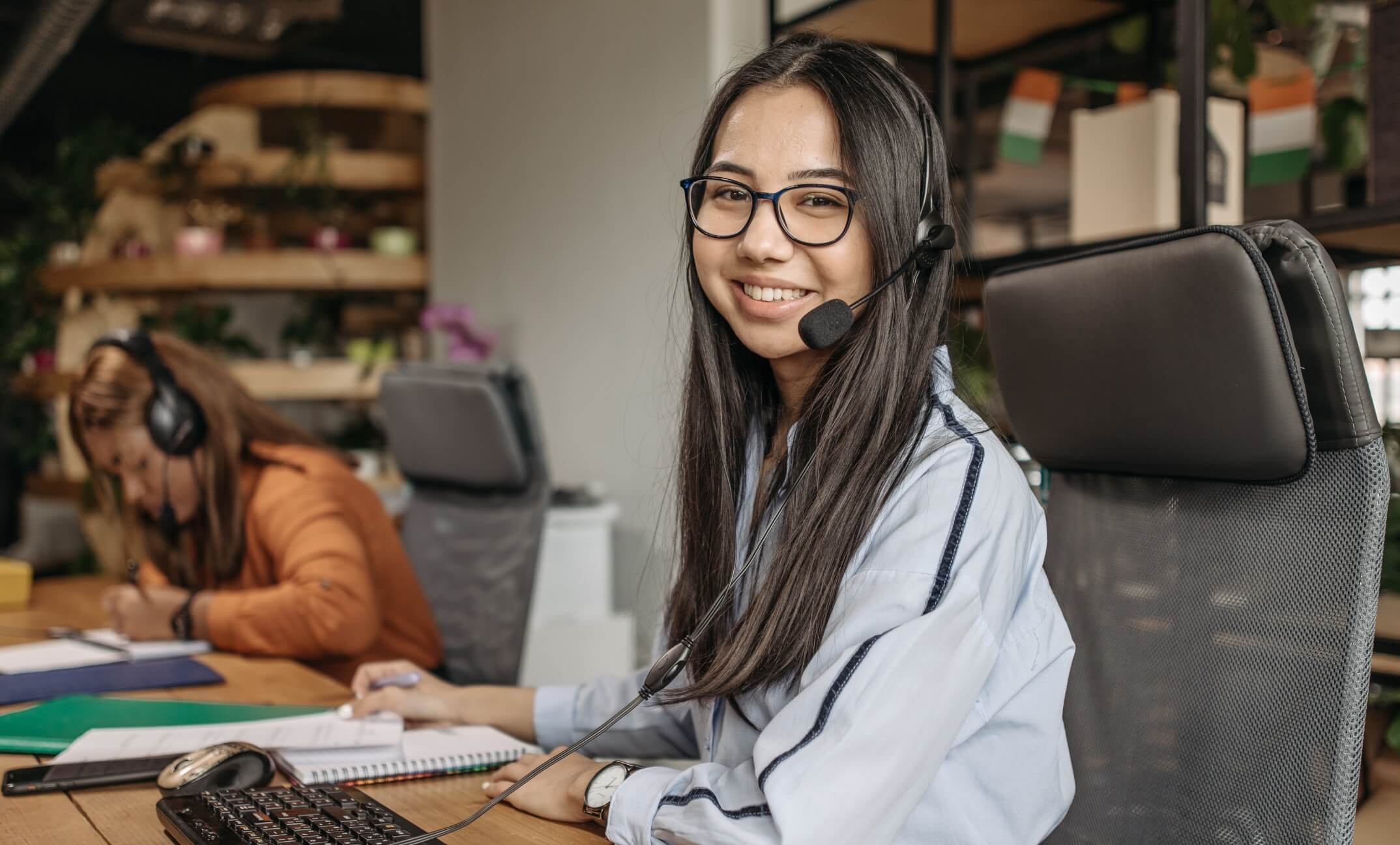 VIRTUAL ASSISTANT
At ezyteams, our highly skilled virtual assistants are dedicated to enhancing customer satisfaction and streamlining your operations. We offer a comprehensive range of services to support your business and drive its success. ezyteams is skilled in various areas, including social and digital media support, cold/warm leads management, market research and analysis, daily administrative tasks support, policy management, incoming/outbound calls, customer support handling and much more. Virtual assistants of ezyteams are trained to understand your unique business requirements and deliver personalized solutions that align with your goals. Let ezyteams take care of these essential tasks so you can concentrate on achieving your business objectives with confidence.
VIRTUAL ASSISTANCE SERVICES:
Learn how local insurance agents are using Virtual Assistants to double their premium production while taking back their daily productivity
Get back more time while drastically reducing operating costs and increasing efficiency.
Virtual Call Center Assistant Services We Offer
Outsourcing virtual call center assistant services to savvy remote assistants from EVA can lessen your worries and help you focus on priorities. With specialization in client management, our team can effortlessly handle all inbound and outbound call center responsibilities. Our virtual call center assistant services include:
Engage and Handle Caller Concerns
Our virtual agents will attentively listen and ascertain caller issues. By understanding the crux of the matter, they will courteously reassure your clients by advising a solution. Meanwhile, they will gather additional information on the issue and compile actionable reports to help you customize a niche solution.
Database Management
If you have a complex database system that is tedious to manage on your own, we have you covered. Ezy Connect call center assistant can streamline your database by restructuring information flow for faster search and retrieval of data. We will segment user issues by classifying similar concerns for efficient and speedier resolution.
Remote IT and Tech Support
Keeping your call center IT environment spick and span is a resource-intensive task. However, when you offshore virtual call center assistant services, your IT department is assisted 24/7. Issues (if any) would be quickly resolved before it becomes catastrophic. Our virtual agents provide reliable and accurate tech support and IT services. Our agents are skilled at providing support related to product setup and installation, incident-based support, managed services, and managed monitoring support. With our virtual assistants you get access to services such as unlimited telephone and email support when and how you need it.
Cross-promotion of Services/Products
Our virtual call center assistant will look at perceived opportunities to cross-sell products or services that your clients are most likely to buy. We will orchestrate marketing promotions with a personal touch to increase client engagement.
Insurance Virtual Assistant
Our insurance virtual assistants help you with your day-to-day operations of running your insurance business/venture. Services our insurance virtual assistants provide include insurance lead generation, insurance call answering/lead follow-up, insurance telemarketing, calendar management, and appointment setting, and insurance social media marketing.
Virtual Assistant for Lead Generation
Our virtual assistants for lead generation help you identify and nurture high-quality leads that lead to successful business conversions and sales. Our experienced virtual assistants for lead generation can create databases of leads for you for whichever industries/sectors you wish to target.
Virtual Sales Assistant
Having a remote sales assistant will get your sales department's functions handled by professional Virtual Assistants instead of routing your in-house resources. Pay only for the services and we will ensure timely sales support to shore up your productivity. All that without breaking the bank.
Customer Support
We will handhold your customers who face issues with your products or services. We will operationalize our support system by building a knowledge base of resolved issues. We are highly available to assist your customers 24/7. Our customer relationship assistant will identify and fix reported issues before they turn critical. We will remotely assist your customers by downloading information from their applications and devicee
Appointment Setting
Our customer relationship assistant can set up appointments and meetings with your clients so that you can stay on top of best opportunities when your existing clients are contemplating a purchase. Our appointment matching services can be counted upon if you are mostly occupied with other tasks and have no time to devote to fixing important appointments.
Virtual Receptionist Services
Our virtual assistants provide extremely professional and high-quality virtual receptionist services. Our experienced and committed virtual assistants will perform tasks such as answering, screening, and forwarding your business calls, sending calls to your voicemail, scheduling appointments, providing 24/7 customer care for your company, and returning calls to your clients on your behalf.
Chat Support Virtual Assistant
Our virtual assistants properly curate your customer support and ensure a prompt and helpful response to both existing clients and new leads so that you can continue to improve your brand image and gain new clients. Our chat support virtual assistants have exceptional communication and listening skills and will be proactive about providing the best chat support every time.
Cash Flow Management Services
Having a remote cash flow management assistant will get your finance department's functions handled by professional Virtual Assistants and helps you avoid micromanaging smaller aspects. Pay only for the services rendered and we get timely support to boost productivity without breaking the bank
Appointment Scheduling
Outsource virtual call center assistant services and your appointment scheduling roles will be taken care of without further intervention. We will map the caller with your agents to close sales without agents deviating their attention from core-tasks.
Miscellaneous Call Center Operations
Apart from the services mentioned above, our remote call center assistant can help you execute a wide range of stand call center functions, like –
⦁ Cold Calling
⦁ Outbound Calling
⦁ Inbound Calling &  Answering
⦁ Lead Generation
⦁ Lead Qualification
⦁ IT Support
⦁ Chat Support
⦁ Email Support
⦁ Handling Enquiries, and more